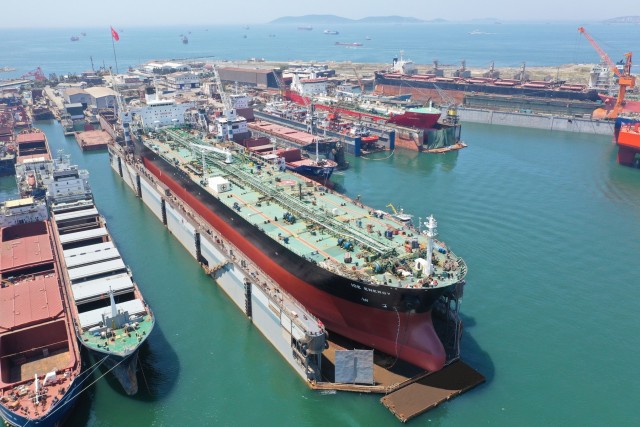 Besiktas Shipyard, which has Europe's most advanced ship-repair facility, is planning on opening its new floating dock at the end of the summer. As a result, the total number of docks at the Besiktas Group Shipyard will increase to six. With the establishment of Art Shipyard in 2019, the annual docking frequency of Besiktas Group shipyards, which carry out ship repair projects for leading maritime companies from more than 40 countries, increased to 250 ships on an annual basis.
To meet market demands, the group continues to invest in expanding and advancing yard facilities. Besiktas Shipyard has acquired a 285 m long new floating dock that will be operational until the end of the summer to increase the yard's docking capacity. As a result, the total number of docks will be increased to six, the largest of which is 382m, and Besiktas plans to use its increased docking capacity to gain traction in the container market.
Besiktas Group enjoys the great advantage of its experience in both ship ownership and management, besides ship repair activities. Since from the beginning with the knowhow of Besiktas Shipping, all shipyard activities of the group were managed to fit the expectations of the leading shipping companies and high standards of tanker shipowners. Accordingly British Petrol, looking forward to expand the number of cooperated shipyards from 3 to 5, has started the audit process with Besiktas Shipyard.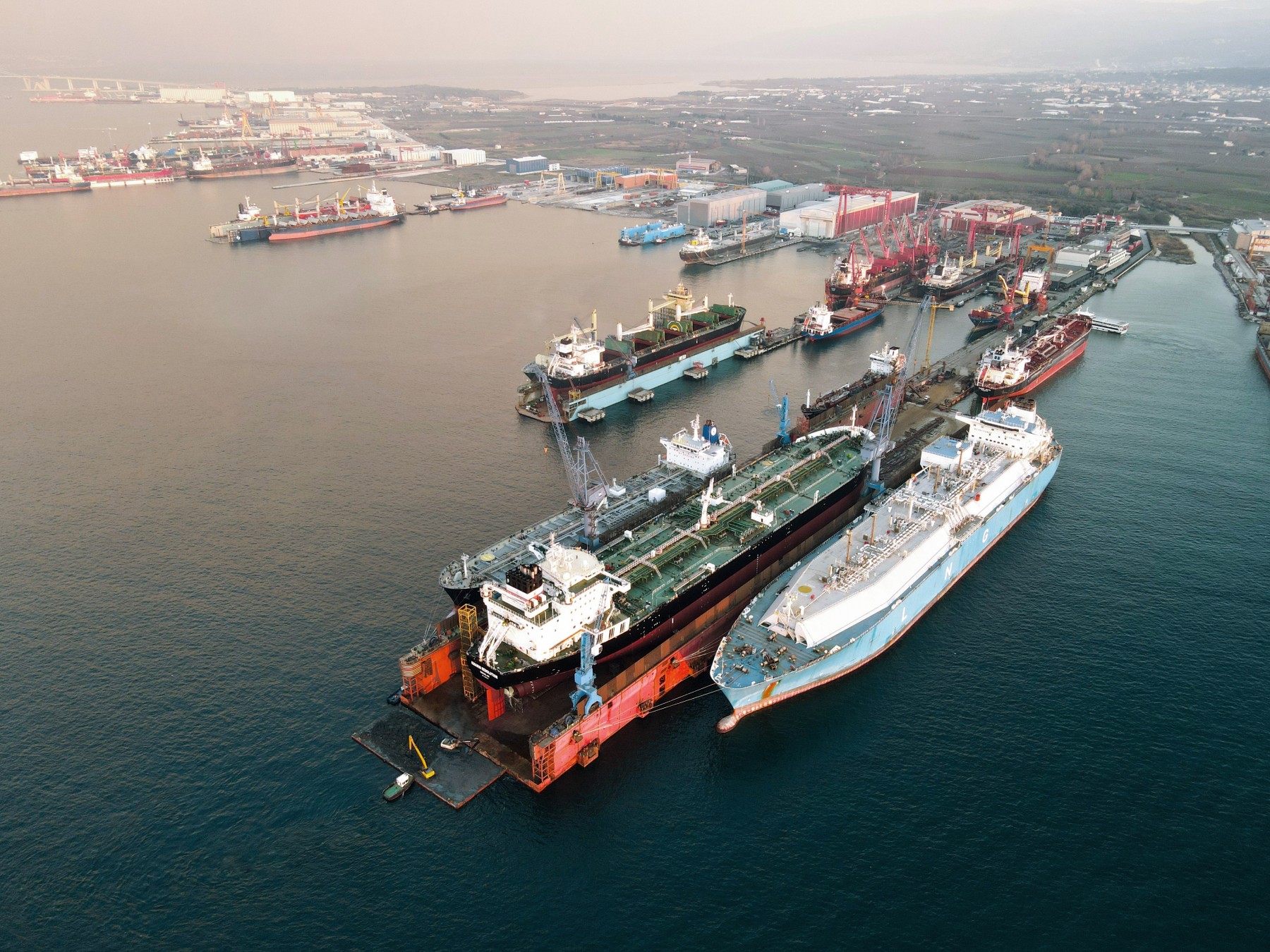 1st LNG Ship Repair Yard of the region
Besiktas' investments are not only limited to docking capacities; the yards are constantly being renovated as part of the company's continuous improvement strategy. With the establishment of a cryogenic workshop approved by GTT and the completion of the required staff training, Besiktas Shipyard completed preparations to enter the LNG repair sector last year. Besiktas Shipyard became the region's first shipyard to offer in-house authorized workshop services, including ABB turbochargers and Woodward governors, as well as a cryogenic workshop for LNG repair.
The yard received the first LNG project, KPS Anatolia – ex lng unity, in September 2021 for extensive pipe and stainless steel work as well as inspection of LNG cargo tanks.
1 Greek Ship per Week
As the Posidonia exhibition -one of the most important sectoral gatherings- approaches, Besiktas Group is excited to meet with their friends from Greek shipping community as well as other major shipping companies in the world. Besiktas has had close ties with Greek shipowners since its establishment and Greek-owned vessels account for 20% of the total number of projects. Besiktas opened an office in Athens in 2019 to strengthen ties in Greece and enlarging its team.
Since their founding, Besiktas and Art Shipyard have hosted 304 Greek ships, with one Greek ship docked in the yards every week in recent years. Dynacom Tankers Management, Thenamaris (Ships Management) Inc., Tsakos Columbia Shipmanagement ("TCM") S.A., Marine Trust Ltd., Navios Maritime, Technomar Shipping Inc., Capital Ship Management Corp., and Stealth Maritime Corp. SA., Minerva Marine Inc. are among the companies with which Besiktas frequently works
Scrubber and BWTS Projects
Retrofitting works such as scrubber installation and ballast water treatment systems play a key role in the Besiktas Group's shipyards' overall scope of work, propelling the yards to the pinnacle of the sector. The yards have completed 338 bwts projects and 76 of them belongs to Greek owners. With 41 scrubber projects, Besiktas Shipyard has been named the leading ship repair yard outside of China, according to Clarkson's 2020 report and this workload is expected to continue in the years ahead.