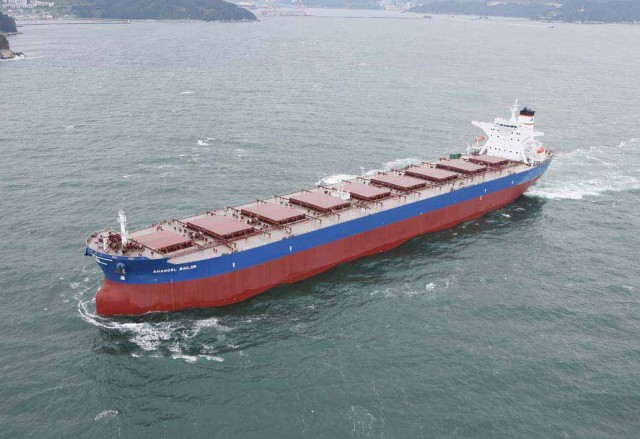 Wallem Ship Management in Hong Kong has ordered DNV Navigator for its managed fleet of more than 190 ships. The contract also includes the Work and Rest Hours module allowing for compliance with international legislation on rest hours for seafarers.
DNV Navigator is a dedicated decisions support tool for assisting the Master in handling the administrative and regulatory complexity of port operations. The new contract is the largest ever signed for DNV Navigator.
DNV Navigator facilitates compliance with requirements from charterers and port authorities and is often referred to as the "Captain's best friend". More than 1200 port clearance forms are automatically filled in with ship data so that the required paper work can be prepared in a few minutes. The system includes a database of information about all world ports and terminals including publications and data from UKHO, IHS Fairplay and other sources. Arrival and departure procedures for all major ports are available as well as a comprehensive nautical library providing up-to date maritime-specific information.
The system is arranged for easy creation of Master's Notes which are used for sharing port specific knowledge within the fleet and information can be shared with other systems such as gangway control systems and ECDIS.
"Wallem is striving continuously to manage their fleet in safer and more cost effective ways", says Captain Deepak Honawar, Wallem's director of safety and quality, and the company tested the system thoroughly before taking this next strategic step. "We were impressed by how quickly DNV responded to our demands and added new elements in the system. We have great expectations for the use of DNV Navigator and believe the product will play a key role in our portfolio of on-board applications," he said.
Wallem will make use of the Work and Rest Hours module as part of their DNV Navigator implementation. This module demonstrates compliance with the Maritime Labour Convention 2006 and the Standard of Training, Certification and Watchkeeping for Seafarers. Any violation of regulations is clearly identified and the system allows user-defined reports to be generated. Crew timesheets can be generated in MS Excel and the power of the system can be increased by adding company-specific forms and by sharing data with other company-specific or third party systems.
DNV Navigator was introduced in 2002 and is already in use on over 2,000 ships worldwide. "Industry feedback indicates that the on board paperwork burden is reduced by as much as 90 per cent," says Odd Arne Haueng, head of DNV Maritime Partner. "This enables ships' officers to focus on what should be their primary responsibility, that is operating the ship in a sound and safe way both at sea and in port."
Wallem will commence roll-out of DNV Navigator across its fleet in March 2012.