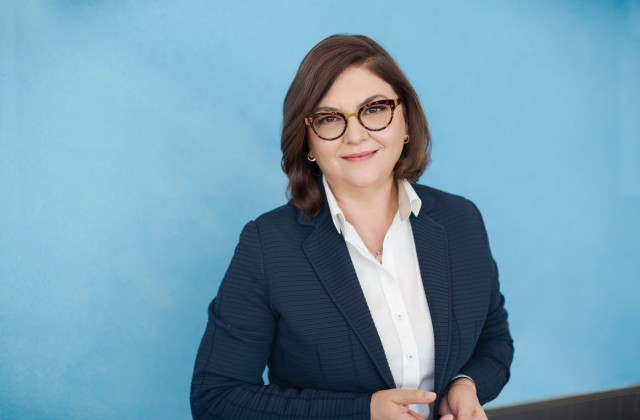 Ιn her first exclusive interview to the Greek maritime Press, the European Commissioner for Transport shares her thoughts on the challenges of sustainable development and European shipping as a whole, the humanitarian crisis that resulted from the crew change issue, the Commission's reaction to the Chinese plans and the prospects of attracting young people to the maritime profession.
-The European Parliament has decided to strengthen its stand towards the Commission's proposal for a European Trading Scheme in Shipping. What should the European shipping industry expect in the coming months?
For Europe to become the first climate-neutral continent by 2050 – the ambition set out in the European Green Deal – every transport sector must contribute, including shipping. To reduce the EU-related greenhouse gas emissions from maritime, while also looking to reduce air pollution from ships, for the benefit of costal communities and the environment, we need a basket of measures, which will be further outlined in the upcoming Sustainable and Smart Mobility Strategy. Shipping emission reductions require actions on three major fronts: use of cleaner, alternative fuels, increased energy efficiency, and the right price signals. This is why we are looking to develop the demand for sustainable alternative fuels, through the FuelEU Maritime proposal, look at best ways to extending the European emission-trading system to shipping, which, in turn, will further drive energy efficiency gains and support the develompemtn and market penetration of new technologies. This is will also be to the benefit of our marine equipment industry, still a world leader today. Our preparatory work in in full swing, and I look forward to hearing from all players on the industry and civil society about their views on best options to reach these objectives.
Of course, together with our Member States and international partners, we also need to continue our push for action at the global level, notably within the International Maritime Organization. We remain strongly committed to an international approach led by the IMO; for an effective and quick decarbonisation of the sector, we need a strong global framework. United we are stronger.  This is why we are also actively supporting the concrete implementation of the IMO initial greenhouse gas emissions reduction strategy, starting with short-term measures, but also preparing longer-term actions. I look forward to getting good news from the upcoming MEPC meeting of the IMO later this autumn.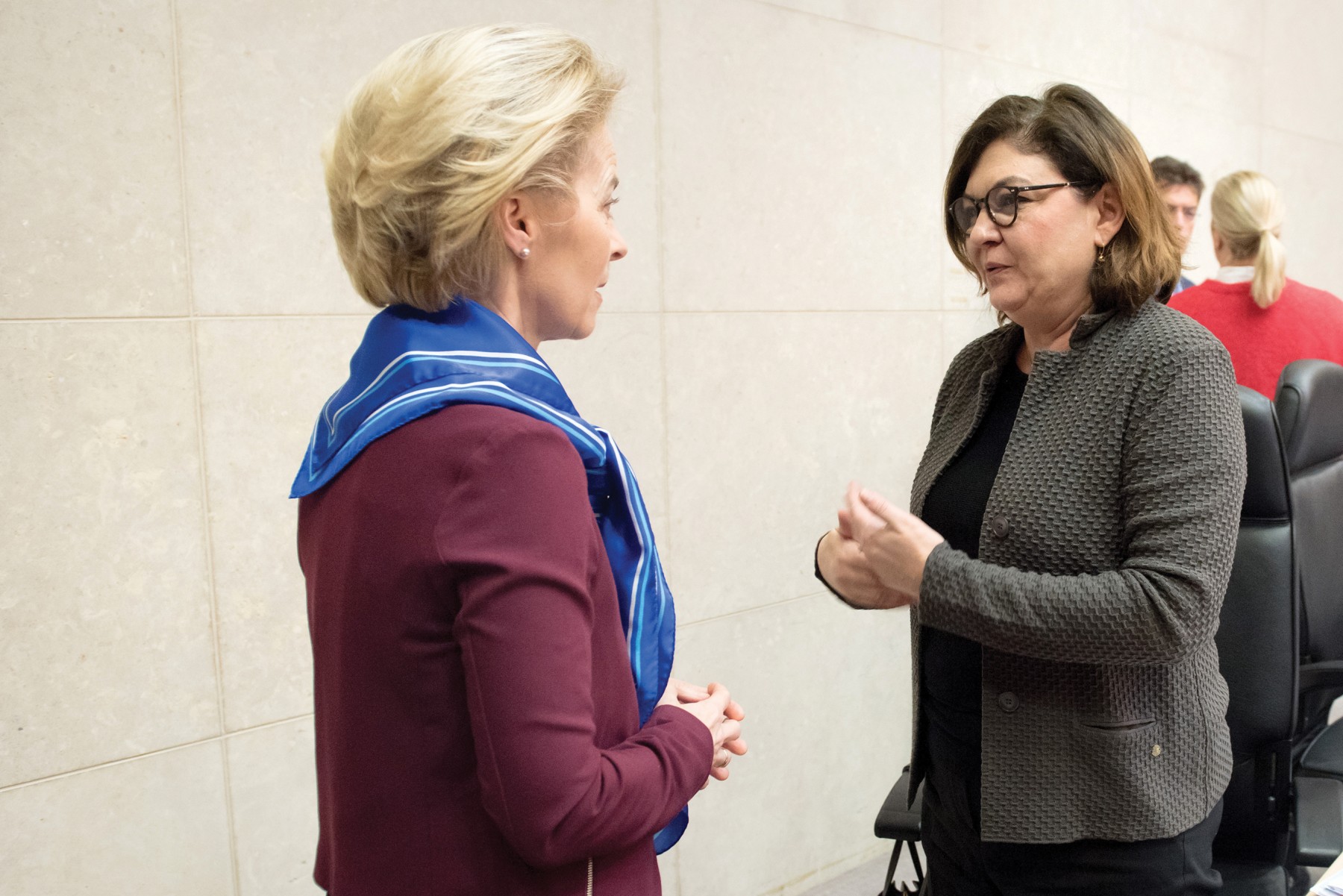 -Crew changes have been the biggest nightmare for the shipping industry during the Covid 19 pandemic. Hundreds of thousands of seafarers have been stranded at sea for months posing not only a humanitarian crisis but also a safety issue for all sectors of shipping. How can European states ensure crew changeovers and safety not only in Europe but also in international maritime gateways?
Ensuring seafarers' welfare and their timely repatriation through crew changes has been a priority for us since the beginning of the pandemic. Throughout the crisis, we have emphasised their status and importance as 'essential workers', and called on Member States and our international partners to facilitate crew changes and seafarers repatriation. We adopted specific guidelines for Europe and we shared these with the IMO. We have been working closely with the Member States' maritime administrations, as well as ship-owners' and seafarers' associations to address the situation on the ground..
We have also been very active internationally. Together with the Vice President/High Representative Borrell, I reached out to the 11 most active shipping nations outside of the EU, urging them to allow crew changes and seafarer travel. The Commission is in regular contact with our EU Delegations in over 30 non-EU countries on this topic, pushing our message to allow more crew relief.
I have been in frequent contact with the IMO Secretary General and strongly supported his efforts to carry the message of seafarer's importance for our transport system's resilience and recovery from the current pandemic. We are working closely with the United Nations (notably through the IMO and ILO), aiming for swift resolution of this crisis at forthcoming meetings, including the highest level of the United Nations General Assembly. I believe with all these efforts combined, we are tackling the problem from several angles, ensuring that changeovers can again take place in high numbers, and allowing stranded seafarers to return home. I am aware many seafarers are still to disemabark and return home, but I want to reassure them of our firm commitment to continue our efforts to reduce the backlog.
-In a recent tweet you mentioned that "we need to ramp-up the production, deployment & uptake of sustainable alternative marine fuels". What have been the biggest challenges that you have received as comments from stake holders and how are you going to confront them?
Alongside improving the energy efficiency of the sector, boosting the use of sustainable alternative marine fuels is an essential element for tackling emissions. Today, the maritime sector relies almost entirely on liquid hydrocarbons. A gradual shift to sustainable alternatives, such as liquid biofuels, e-liquids, decarbonised gas (including bio-LNG and e-gas), decarbonised hydrogen and decarbonised hydrogen-derived fuels (methane and ammonia), as well as electricity, is critical to bringing the sector closer to our environmental and climate targets.
The deployment of new fuels is a complex process, calling for coordinated action on the demand side (ship operators), supply side (fuel producers and distributors) and infrastructure (port facilities for bunkering and power supply). No single operator can address this on their own. This is why we work on several fronts. To stimulate demand for such fuels, we are developing the FuelEU Maritime initiative.. We also expect that this would boost the use of on-shore power supply by ships in ports. We will be also looking at boosting supply, through the revision of the renewable energies directive. And we want to ensure the right infrastructure is developed in parallel to bring supplier and customer together; this is why we will also be revising the regulatory framework for the deployment of alternatives fuels infrastructure in the EU.
We are currently looking at different options for how best to achieve these objectives, and we are widely consulting the stakeholder community. In this respect, we have heard industry's preference for a technology-neutral approach, providing flexibility and leaving the choice of technology to market actors. We must also carefully assess the impact on the sector's competitiveness and the risk of carbon leakage, while considering the progress and state of international regulation, most importantly at the International Maritime Organisation (IMO). We also seek to engage with our international partners on the need to increase the use of sustainable fuels globally. These bilateral and regional exchanges allow us to share our approach and best practices with them and to understand their concerns on sustainable maritime fuels. This, in turn, can lead to concrete cooperation aimed to find solutions for a higher and faster uptake of sustainable fuels in the future.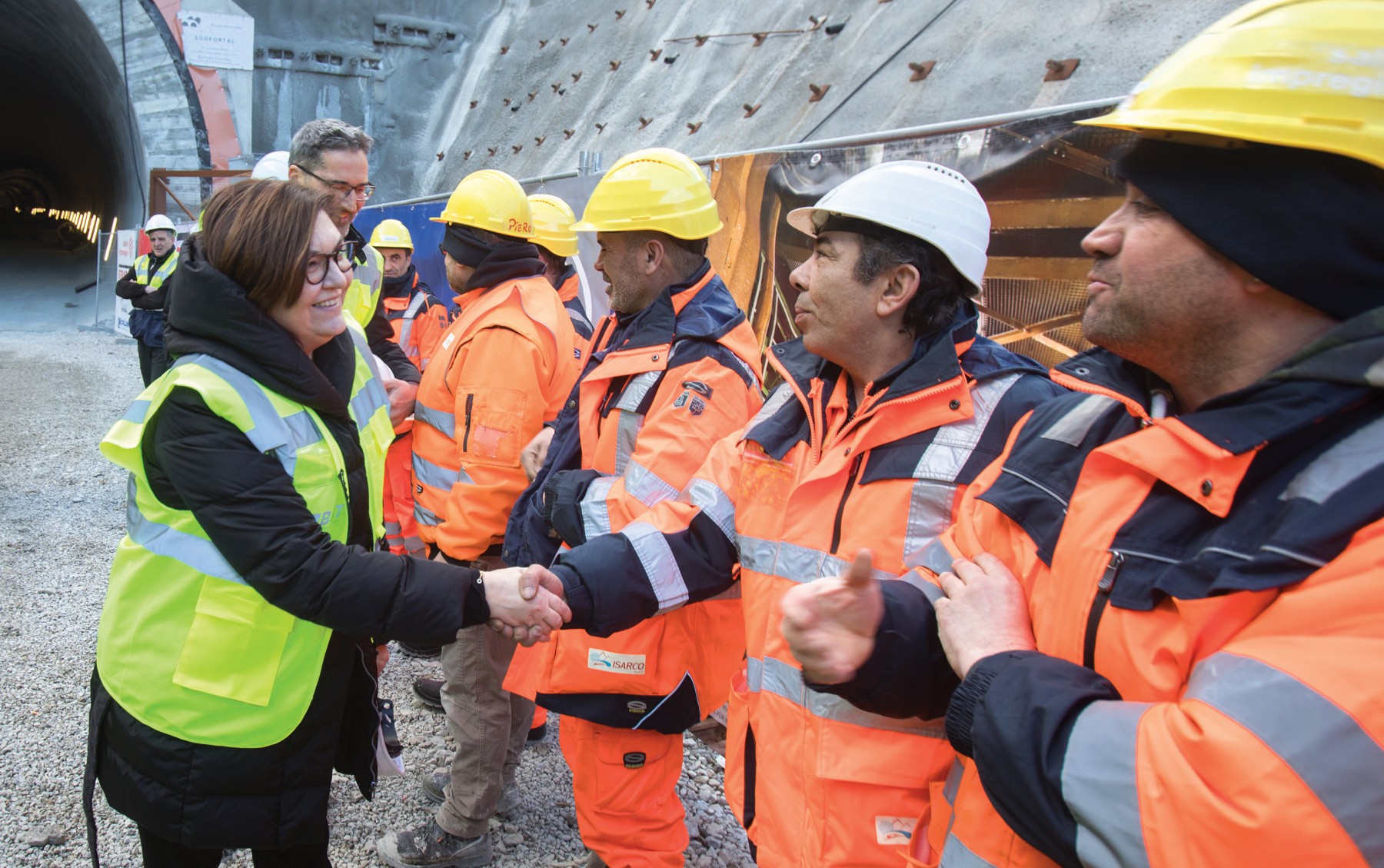 -The European Recovery Plan should include transport as all maritime sectors need investments. In which particular sectors and areas of the maritime industry do you think that European funds should be allocated to?
Around 75% of trade enters the EU by sea, and with a 30% share in transporting goods on the internal market, the maritime sector represents a key element of the EU's supply and logistics chain. In 2018, more than 400 million passengers used ferries, mostly for trips within the EU. The entire sector supports around 2.1 million jobs, including in shipping and port services, but also in shipbuilding, construction and support services. This constitutes a complex ecosystem in which all actors depend on each other.
The COVID-19 pandemic has affected all these economic segments, but passenger and ferry transport most severely. A comprehensive and balanced approach is needed to support the recovery of the maritime cluster in line with the EU's green and digital transition objectives. The recovery is based on a range of specific support instruments, such as the future InvestEU programme, which can help to turn the challenges faced by the EU as a result of the pandemic into opportunities. By
addressing all segments of the maritime industry, it should accelerate the deployment of low and zero-emission technologies, as well as alternative fuels in ships, provide bunkering infrastructure for alternative fuels, and make on-shore power supply available in ports. This public intervention can also unlock innovation and enable efficient digital solutions, and mobilise the private sector towards further investments in sustainable transport infrastructure and fleet renewal.
Under our Recovery and Resilience Facility, we invite Member States to support key, large-scale projects that would help increase our economy recover from the effects of the COVID-19 pandemic, increase its resilience to future shocks, while putting it firmly on the green and digital transition. I am particularly pleased that transport – including maritime and inland waterways – is specifically recognised as a key sector to invest in.
-The shipbuilding and ship repair sectors have been hit hard in recent years by unfair competition and practices from Asian yards. How can Europe safeguard its interests and protect its know how and working forces in this sector? As Romania is one of the few European states that has tried to maintain its competitiveness in the shipbuilding and ship repair sector what sacrifices should all European stakeholders make?
Maritime technology and shipbuilding are important industries and sources of employment and growth for Europe. For this reason, the Commission has decided that Horizon Europe, the EU's research and innovation programme for 2021-2027, will support a newly created Waterborne Technology Platform. This new partnership will implement a common medium- and long-term vision for research and development and a Strategic Research Agenda, aiming for example at completely eliminating harmful emissions into air and water from shipping by 2050.
Moreover, the European shipbuilding industry faces global challenges such as overcapacity, weak demand and low prices. We have a strong interest in preserving and strengthening the EU's global competitiveness, and in particular, its global leadership in green shipping technologies and marine equipment. State support mechanisms set by some third countries have exasperated the global situation. We are fully committed to tackling these distortions that have negative impacts on EU companies across all maritime technology and shipbuilding segments. This is why we will be looking much closer to foreign subsidies that may distort the level-playing field, be it in shipbuilding, operations, or investment in infrastructure, and we will propose concrete measures next year.
Our new Industrial Strategy, adopted in March 2020, sets out a range of actions to support all European industry players, including our maritime and marine equipment industries as well. These actions will help deliver on three key priorities: maintaining European industry's global competitiveness, making Europe climate-neutral by 2050, and shaping Europe's digital future. They include an Intellectual Property Action Plan and a renewed focus on innovation, investment and skills. I want to stress that we recognise shipbuilding as one of the industries that has both the responsibility and the potential to drive the twin transitions, supporting Europe's industrial competitiveness and improving connectivity.
-How has the new Commission reacted to China's so called economic imperialism within Europe? Is the College skeptical towards Beijing's trade policies?
The relationship between the EU and China is simultaneously one of the most strategically important and one of the most challenging we have. China is a negotiating partner, an economic competitor and a systemic rival. We continue to have an unbalanced trade and investment partnership. Our ongoing negotiations for an investment agreement are one of the main initiatives to address this situation. A lot still remains though to be
done regarding the behaviour of state-owned enterprises, forced technology transfers and transparency of subsidies (particularly when it comes to market access for EU operators and sustainable development).
In the post-COVID-19 recovery context, investment will play a crucial role. To get the recovery right, we need to ensure that our investments are sustainable – financially and environmentally, and that they respect global rules and high standards. This concerns the investments coming into the EU, whether it comes from China or any other country. For this, we created last year an EU-wide mechanism for screening of foreign investment that will become fully operational next month. The EU and China should share an interest in making sure that all investments in connectivity projects – including under the Belt and Road initiative – respect these principles. We will continue to engage with China when it comes to investments and connectivity with the goal of complementing the EU's work – that is sustainable connectivity with benefits for all involved.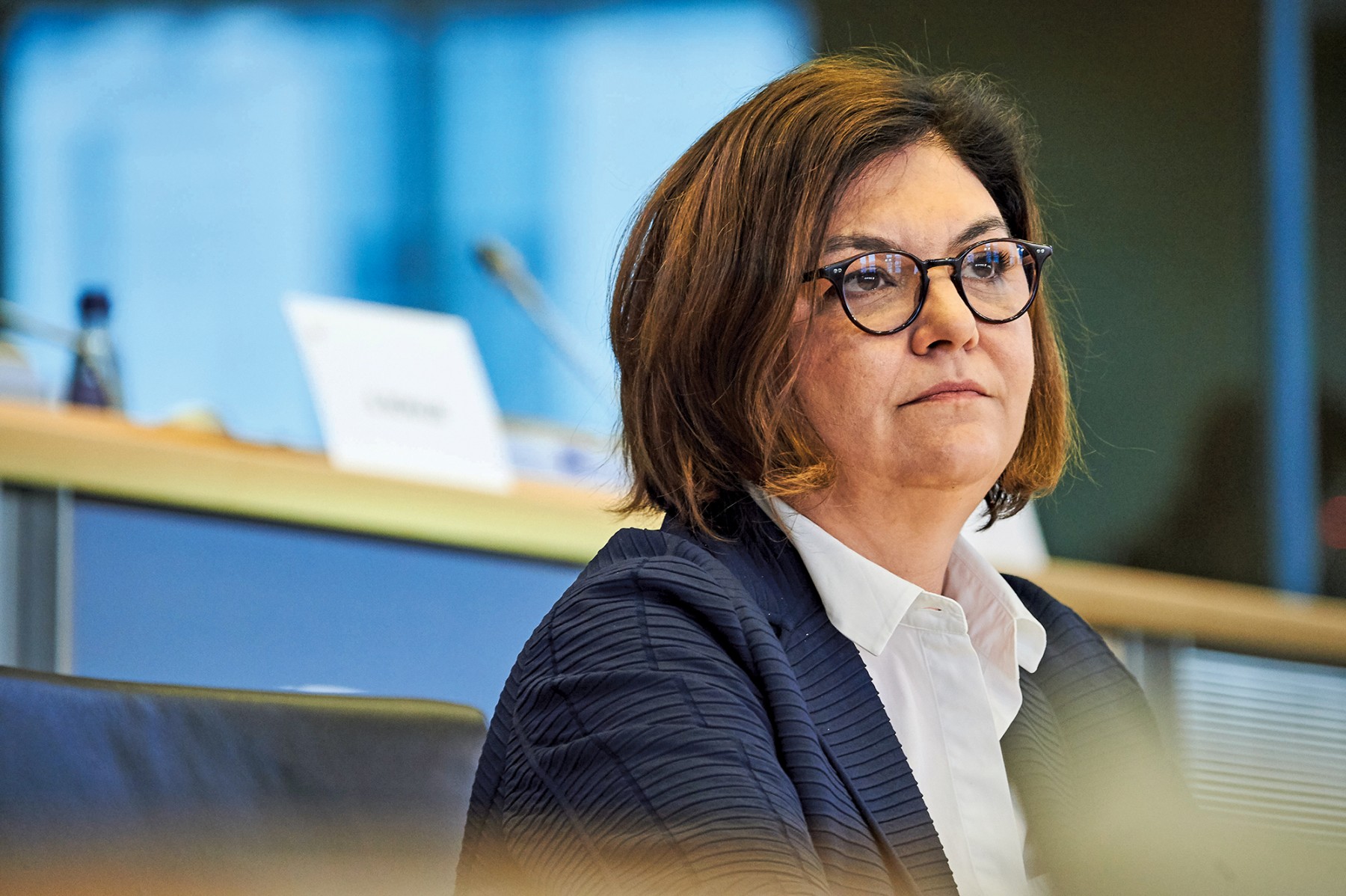 -All Commissioners in recent decades have underlined the urgent need for more European Mariners. Yet despite the will of the Commission most of proposals have not been as successful as anticipated. In a period of large unemployment, especially in many rural parts of Europe how can the Commission promote the maritime profession not only in maritime communities but also in landlocked areas of high youth unemployment?
We have always aimed at keeping our actions to promote the maritime profession open to all citizens, especially targeting young people in all Member States. We initiated many projects and studies such as that of Blueprint SkillsSea under the Erasmus+ programme, launched in November 2018 for a duration of four years. Recently we also published a study on the social aspects of the maritime transport sector, which looks at policy achievements, as well as gaps and shortcomings on social aspects since 2011. It also identified possible initiatives that could help ensure adequate working and living conditions for seafarers, and guarantee the attractiveness of the profession. The COVID-19 pandemic has put our transport workers, such as seafarers, at the front of our concerns. So I look forward to discuss the recommendations for further policy development for their development with our Member States and European social partners, so we build consensus for moving forward together.
You can read the Commissioner's full written review in Greek, in our October issue (pg. 16-25)