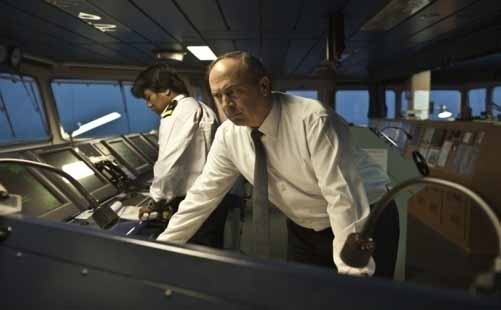 Due to own initiative and increasing industry requirements, Tsakos Columbia Shipmanagement (TCM) took the initiative to review its personnel competence management system using 3rd party experts from DNV GL Maritime Advisory. It should be noted that TCM allocates significant resources in effectively managing the competence of its seagoing and shore personnel and has recently established its own maritime training centre (the Maria Tsakos TCM Academy). In its pursuit for continual improvement, TCM launched this project  activity which has given an external and independent view on how the company manages competence within their company during governance, planning, training and assessment of both shore and sea personnel. The project objective was to identify improvement areas ensuring further safe operation of their vessels and thereby safeguarding seafarer's wellbeing and the vessels' condition.
The human element in shipping – Safety and security of life at sea, protection of the marine environment and over 90% of the world's trade depends on the professionalism and competence of seafarers. When performing root cause analysis of shipping incidents, it can be seen that the improved competence of human and organisational factors such as procedures and cooperation could have avoided many of these incidents. In short, by improving the competence and procedural knowledge of personnel, major improvement in safe operation can be achieved.
A company-wide system for managing competences of both shore and sea staff contributes to success – The process of managing personnel competence within a company goes beyond training and recruiting. The assessment took the full scope of a competence assurance management system as shown in Figure 2 into consideration. This process firstly covers the governance side with company policies, audit & quality control and supporting systems. Secondly, the planning side includes recruiting and selection of personnel, as well as, the manning strategy. Step 3 of the process looks into how competence is developed in the company considering formal training, on-the-job training and specific sea-time experience. The fourth and final step is assessment of the competence in the company revealing the achieved and missing competency objectives for the upcoming cycle of the system, as well as, the competence and the performance of the assessors.
The competence assurance management system was also compared against DNV GL's own standards for competence, the Seaskill standards, which focus on linking the process towards the business goals and KPI's as described in Figure 3.
The maritime industry has come far in establishing the minimum manning standards and levels as defined in SOLAS (Safety Of Life At Sea) and the STCW (Standards of Training, Certification and Watchkeeping for Seafarers). However, Tsakos Columbia Shipmanagement has decided to go beyond this and is currently working on implementing further best practices identified during the project from the maritime industry as well as others. One example is the risk management approach from the oil and gas industry, where safety critical task assessment is performed to focus the training and competence building resources on the tasks with high criticality.
For TCM, the operation of shuttle tankers with dynamical positioning system is one of these identified areas where more effort was put in both by the organisation as well as with the DNV GL project to ensure that all practices and manuals meet the industry best practices. Deputy Managing Director at TCM Sokratis Dimakopoulos states: "In TCM we are committed to HSE and operational excellence and in this pursuit we have acknowledged that the competence of our personnel is a key parameter to ensure successful performance and flawless operations. The external review performed by DNV GL Maritime Advisory has been a valuable exercise to assist us in identifying improvement areas which would allow us to provide an even higher quality service to our charterers and enhance further our safety standards. Especially, the ability of the DNV GL to support the project with cross competence teams with background from the maritime seafarer side, consultancy and oil & gas industry was very useful for us."
Training and development using in-house training centre can be an important competitive advantage when tightly integrated with fleet management operation and manning agencies – Building competence is an ongoing and multi-parameter process which consists of the following three main pillars: (a) on-the-job training (b) coaching from senior co-workers/managers/higher officers and (c) formal training and courses. It is therefore important to include all these aspects as part of the competence development program in the company. Captain Stephen Bligh from the DNV GL team describes his view on TCM's crew training: "A competent crew is crucial for safe operation, and we see TCM with its own training centre as well positioned in this regards. It is also a confirmation of the importance of crew and shore competency within the company when Captain Panagiotis N. Tsakos sits down with us and authentically speaks about how he is convinced that competent crew is the most important resource the company has."
The Maria Tsakos TCM Academy was started just last year, however it has already established its own technologically advanced bridge (Figure 4), engine room and cargo handling simulators and holds regular training sessions for both shore and sea staff. During the project it was investigated how to make full use of this competitive advantage by close integration on both training and assessment of personnel. An active use of the training simulator for practicing on scenarios with incident reports from the maritime industry as well as from the own fleet is an example of how this can be done.
Assessment is an often underestimated, but nevertheless a critical task in the competence management process – The DNV GL review of the competence management system went into detail by reviewing how the assessment is performed, what guidance is available to the assessors, and how they were prepared and trained to make sure the assessment is performed consistently. Assessing people and communicating weaknesses and strengths is a difficult task and requires a significant amount of people skills such as communication, negotiation and psychological understanding. That is how, for example, can you make sure that the Captain, as the sole decision maker authority on-board the vessel, is evaluated and provided sufficient training and feedback without questioning his authority? The assessment is also the foundation on which the training plans are constructed, and it is therefore crucial to define training needs and ensure effectiveness of performed training. In most shipping segments, the international nature of the industry provides challenges with resources and offices spread around the globe. Varying locations and cultures need to be taken into consideration when designing an effective and flexible competence assurance management system.
"The cooperative attitude that TCM's personnel showed us as an independent external partner assisted greatly in the fulfilment of the initial objectives of the project. Both areas of improvement and strengths could be openly discussed, and the project team was given full access to documentation as well as a significant amount of hours for interviews with relevant stakeholders." concludes DNV GL Project manager Jarle Blomhoff.