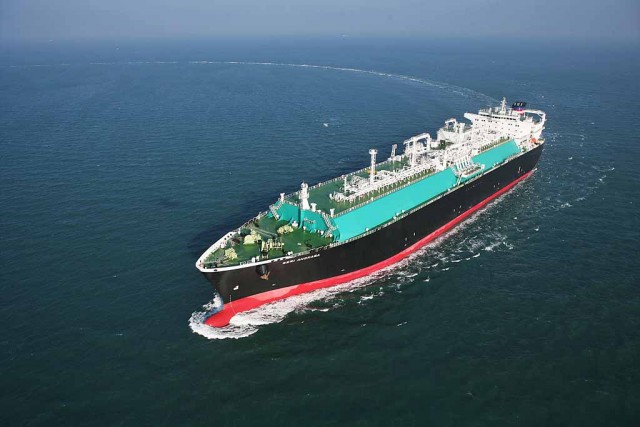 Inmarsat wins contract with Malaysian shipping giant MISC to outfit 46 ships with XpressLink™

Demonstrates market appeal of Inmarsat's technology and roadmap toward Global Xpress®
Inmarsat (LSE:ISAT.L), the leading provider of global mobile satellite communications services, announces that leading Malaysian shipping conglomerate MISC Berhad (MISC) has signed up 46 of its vessels, comprised of chemical and LNG tankers, for Inmarsat's XpressLink™ service. Additionally, within the scope of the agreement, there is potential for future opportunities and new deployments with the MISC Group.
The XpressLink solution from Inmarsat is a fully integrated and managed combination of VSAT and market-leading FleetBroadband™ delivering unlimited data availability across the world's oceans. It includes an option for MISC Berhad to double its available bandwidth at a pre-determined monthly rate when Inmarsat's Global Xpress® constellation becomes commercially available from 2014.
Captain S Rajalingam, Vice President Fleet Management System at MISC Berhad commented: "It is important for us to have ample bandwidth to manage our ship and shore operational systems and meet the communication needs of our seafarers at sea. During our sea trials, we compared XpressLink with a number of competitive offerings and XpressLink impressed us with its performance. Inmarsat XpressLink offered the best value proposition delivering reliable, unlimited data usage on both the VSAT and FleetBroadband services."
Inmarsat XpressLink is a communications solution designed to take the maritime customer into the future. It combines Inmarsat's high volume Ku-band VSAT system with the versatility of FleetBroadband in a single package. The integration of both Inmarsat services means that ship and shore communications can be seamlessly and professionally managed and supported end-to-end thanks to Inmarsat's state-of-the-art global infrastructure. The dual system design also results in unmatched redundancy delivering near 99.9% uptime.
Frank Coles, President of Inmarsat Maritime, said: "We launched Inmarsat XpressLink in response to the growing need for unlimited high speed communications in the worldwide shipping market. Crew welfare and the need for increased operational efficiency are key drivers in the market, and with XpressLink, we can provide a future-proof communications platform."
Coles continued: "Inmarsat already has a strong relationship with MISC Berhad, and this latest endorsement in the form of a new commitment for XpressLink is very gratifying."
About MISC Berhad
MISC Berhad (MISC) is one of the world's leading international shipping and maritime conglomerates. The principal businesses of MISC comprise ship owning, ship operating, other shipping related activities, owning and operating of tank terminals and offshore floating facilities as well as marine repair, marine conversion and engineering and construction works. The MISC fleet has more than 100 vessels and is one of the leading owner- operators of LNG and Aframax tankers in the world. For more information, please visit www.misc.com.my
About Inmarsat
Inmarsat plc is the leading provider of global mobile satellite communications services.  Since 1979, Inmarsat has been providing reliable voice and high-speed data communications to governments, enterprises and other organizations, with a range of services that can be used on land, at sea or in the air.  Inmarsat employs around 1,500 staff in more than 40 locations around the world, with a presence in the major ports and centres of commerce on every continent. For the year ended 31st December 2011, Inmarsat plc had total revenue of US$1,409 million and an EBITDA of US$854 million. For the six months ended 30 June 2012 Inmarsat plc had total revenue of $684m and an EBITDA of $381m. Inmarsat is listed on the London Stock Exchange (LSE: ISAT.L). For more information, please visit www.inmarsat.com.