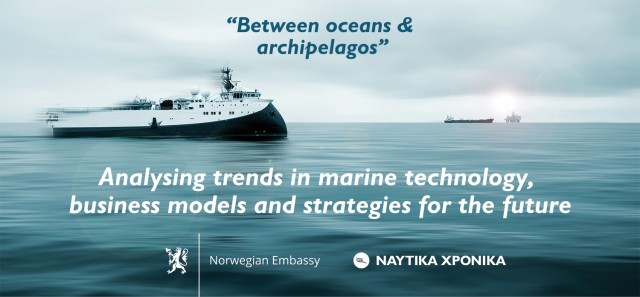 Between oceans and archipelagos: Synergies and opportunities for the maritime leaders of Europe
26 March 2019
at the Aikaterini Laskaridis Foundation
The technological advances in the maritime industry and the career opportunities offered in shipping have historically been among the areas of mutual interest for Greece and Norway.
In this era of change and advancement, in which technological break-throughs, new regulations and geopolitical developments are expected to re-shape the shipping industry, the Greek and Norwegian maritime clusters as shipping and maritime world leaders should share experiences and exchange views.
In this respect, the Royal Norwegian Embassy in Athens and Naftika Chronika magazine, under the auspices of MARTECMA are organising a Maritime Conference on Tuesday, March 26, 2019, at the Aikaterini Laskaridis Foundation.
The main aim of the event titled "Between oceans and archipelagos: Synergies and opportunities for the maritime leaders of Europe" is to offer a common ground for mutually beneficial discussions between Greek and Norwegian maritime stakeholders mainly focusing on trends in marine technology, business models and strategies for the future.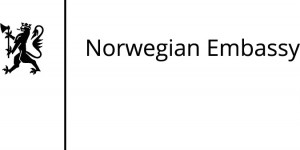 Agenda
26th March 2019
Royal Norwegian Embassy & Naftika Chronika Joint Maritime Conference
Analysing trends in marine technology, business models and strategies for the future
on Tuesday, March 26, 2019 from 17:00 to 20:30
17:00 – 17:20

Registration

17:20 – 17:30

Opening Remarks

-H.E. Mr. Jørn Eugene Gjelstad, Ambassador of Norway in Athens
-Henriette Gulbrandsen, Senior Adviser (Central European Division), Norwegian Ministry of Foreign Affairs

17:30 – 18:30

Technologies of the future: Electrification, LNG Fuel and Beyond

Speakers:
-Pierre Sames, Senior Vice President, DNV GL
-Lars Kristian Moen, Director Advanced Maneuvering & Autonomy, Kongsberg Maritime

Discussants:
-Elpi Petraki, Vice-President, HSSA & WISTA, Enea Management Inc.
-Vassilios Th. Terzis, Managing Director, Queensway Navigation Co. Ltd
-Christos Hadjigeorgiou, Managing Director, Almi Marine Management SA

Moderator:
-Dimitrios V. Lyridis, Associate Professor, National Technical University of Athens

18:30 – 19:30

Shipmanagement of the future

Speakers:
-Tom Eysto, Managing Director, Massterly AS
-Øyvind Abusdal, Global Concept Director – Marine SeaStock, Performance Coatings, Jotun A/S

Discussants:
-John Platsidakis, Executive Committee, Hellenic Chamber of Shipping & Managing Director, Maran Dry Management Inc.
-Takis Koutris, Managing Director, Roxana Shipping S.A. & Kristen Marine S.A.
-Evangelos Sfakiotakis, Technical Manager, TMS Tankers Ltd.
-George Sahat, Technical Manager, Tsakos Columbia Shipmanagement ("TCM") S.A.

Moderator:
-Yannis Triphyllis, Executive Committee, Hellenic Chamber of Shipping

19:30 – 20:30

Digitalisation: How can Connectivity and Big Data change day to day ship management?

Speakers:
-Anders G. Hovelsrud, Insurance Director, Norwegian Shipowners' Mutual War Risks Insurance Association (DNK)
-Erik Hagestuen, Managing Director, Kyma AS

Discussants:
-Theofanis Sallis, Head of Operations & Technology, GasLog LNG Services Ltd
-Panos Kourkountis, Technical Director, Sea Traders S.A.
-Theodore Oikonomopoulos, Manager, Euronav Ship Management Partners
-Maria Tsompanoglou, Energy Performance Manager, Pantheon Tankers Management Ltd & Alpha Bulkers Shipmanagement Inc

Moderator:
-George Teriakidis, Regional Business Development Manager, DNV GL

21:00 – Onwards

Reception

From 21:00 onwards, a cocktail reception will follow at the Yacht Club of Greece (Karagiorgi Servias 18, Pireas 185 33)