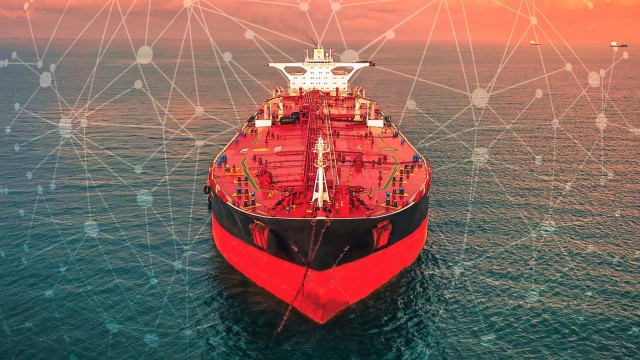 During the Posidonia exhibition, which was organised from 6 to 10 June, we had the chance to talk with Mr. Damien Staples, Vice President, Wholesale at Inmarsat Maritime, who provided insight regarding the importance of connectivity for the shipping industry and Inmarsat's focus on strategic collaborations and partnerships.
-What is the significance of connectivity for the shipping industry? What connectivity challenges is Inmarsat called to address in this industry?
Satellite connectivity in the maritime industry started off as a safety measure and, more specifically, as a means of increasing the safety of seafarers. Inmarsat has been at the forefront of such efforts for the past four decades, and its services have been evolving in line with the shipping industry's ever-changing needs.
Connectivity is of utmost importance when it comes to shipping because, in the end, every IT service offered by any company depends on excellent connectivity services. At the same time, good connectivity is vital for seafarers' happiness, ensuring they can communicate with their loved ones. This need for communication coupled with the need for advanced IT solutions increases the demand for bandwidth. It is not only a matter of quantity but also of quality. Connectivity must be global, secure, and reliable and this is the essence of Inmarsat Fleet Xpress.
Cybersecurity is one of the burning issues the maritime industry needs to address in its transition to digitalization. What steps has Inmarsat taken to ensure data safety?
We have been investing in our network and the way it is managed. Inmarsat has launched the Fleet Edge platform specifically for the maritime industry, which comes with its own management application to ensure this industry's secure end-to-end connectivity.
As the technology deployed on board vessels becomes more advanced, playing an increasingly vital role in essential services, ensuring secure access to such applications and services is becoming even more critical. In the far future – when autonomous shipping has become a reality – but even during shipping's transition to that future, if a ship gets hacked the financial consequences for a ship owner or manager could be severe.
Cybersecurity is becoming a decisive factor when choosing a connectivity provider, and owners are taking this into consideration.
-How does connectivity contribute to seafarer well-being?
The world's attention has been focused on seafarers, especially during the recent pandemic. Crew welfare has become a critical issue amid the many challenges posed by the pandemic. There needs to be ample connectivity so sailors can communicate with their loved ones while onboard and away for long periods.
Connectivity can also provide a broader scope of entertainment for crews while onboard and can become a way to attract seafarers. Entertainment is also crucial while waiting in congested ports – something we have witnessed to a greater extent these past months. Greater connectivity allows a shipping company to satisfy crews' essential needs and demands.
Crew connectivity is now table stakes for ship owners / managers who want the best team onboard their vessels.
-What is the most critical maritime connectivity challenge already upon us or expected in the near future?
The most critical issue is and will be reliability. Taking the extreme example of a fully autonomous vessel trying to dock. If connectivity were lost for even thirty seconds, it could mean that control of the vessel would be lost for thirty seconds, with disastrous results.
The connection must be reliable and fast because even a millisecond might make a difference. The pressure we are witnessing today to drive the capacity of our network up while retaining stable, reliable, and secure connections will continue to be a major challenge.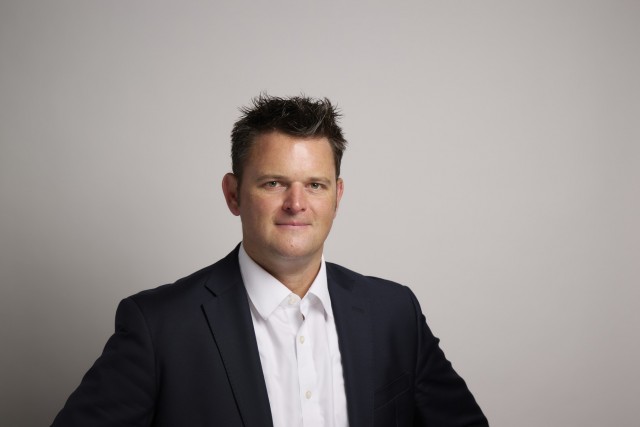 – Inmarsat did not have a strong physical presence in Posidonia 2022. What was the rationale behind this choice?
This was a deliberate choice – we have 20+ people here supporting our local partners and we felt the best way to do that was to support their own physical presence. We want our people to collaborate with our regional partners, supporting them in front of their customers, explaining to those customers how important it is to work together with the end customer, our partners, and in turn with Inmarsat. For a shipowner, this means we have local proximity and an intimate understanding of what their needs are here in the Mediterranean region.
Throughout the pandemic, we have witnessed a massive shift in shipowners' expectations, particularly a need to understand the industry's needs, how these are evolving, and how to meet those needs in real time. We rely on our local partners to help us in this endeavor. That is precisely why at Posidonia 2022, Inmarsat's primary focus was on supporting our local partners and understanding their customers' needs with them.
-Inmarsat is keen on collaborating with various partners around the world. What is the main focus of such collaborations?
Inmarsat supports partners to develop innovative solutions solving the increasingly complex needs of the Maritime industry, powered by Inmarsat connectivity. Many of the services offered for vessels require IT solutions on board vessels, all of which ultimately depend on  Inmarsat network.
While we work with many partners, each one presents a unique, differentiated value proposition to the end customer, which means shipowners in this region have a choice. Walking around Posidonia, shipowners had many different technological solutions to choose from, all of which could be powered by Inmarsat's network through our partners.
Our ambition is that a shipowner, irrespective of the technological solution they choose, will ask their technology company that their services be powered by Inmarsat, the most reliable, secure, and global VSAT network in the market.