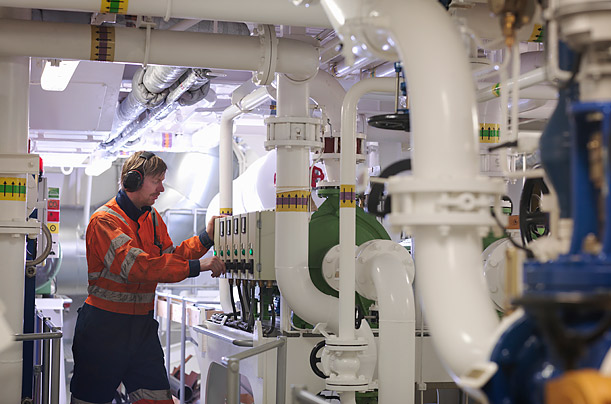 The Royal Institution of Naval Architects (RINA) is delighted to announce the first of a portfolio of soft skills courses tailored to the needs of engineers called Effective Presentations and Networking which will take place on July 29th 2015 at RINA headquarters in London. This one day course introduces engineers from all disciplines to the fundamentals of how to communicate in business effectively, with a specific focus on customer and colleague engagement through enhanced presentation and networking skills.
The course was developed following a survey of RINA members asking them if such training would be useful to them and their teams and what learning outcomes they would look for. It has been shaped by survey feedback and the subsequent pilot run at RINA headquarters.
Trevor Blakely, Chief Executive of RINA, said: "Soft skills training, specific to the needs of engineers, is an area which does not receive the attention it deserves and we, at RINA, are seeking to change this with a systematic introduction of a tailored development offering."
The Effective Presentations and Networking course is designed for engineers of all levels who want to improve the effect and impact of their business presentations and networking.
RINA ran a pilot earlier in the year. Loren Roberts, Leading Consultant at BMT Isis Ltd said: "I found the course really useful especially the communication cycle, objective setting and mind mapping. It made me think of communication and the way we communicate in a completely different way – it's so much more than just presentations."
Simon Mockler, Senior Consultant at Shipping Advisory, DNV GL – Maritime added: "This was an extremely successful and effective pilot course. I intend to introduce a formal feedback mechanism with colleagues so that I can self-monitor the effectiveness of my communication. I will also focus more on having effective aims and using the communication cycle in my day to day interactions. "
The course has been developed by Lorraine Emmett & Juliet Love. Lorraine Emmett, Managing Director of Emmett & Smith Ltd is a media & communications professional with 20 years' experience of working with engineers, interpreting their words, enabling them to manage journalists, observing them at events, translating their presentations into thought leadership and turning their projects into headline news stories. Juliet Love is a learning & development consultant with more than 20 years of working cross functionally within organisations to improve capability and add value to the organisation through designing and delivering impactful learning interventions.
About The Royal Institution of Naval Architects
Founded in 1860 in London to "…advance the art and science of ship design", the Royal Institution of Naval Architects is today an internationally renowned professional institution whose members are involved at all levels in the design, construction, repair and operation of marine vessels and structures in over 90 countries. RINA members are widely represented at all levels in the maritime industry, universities and colleges, and maritime organisations.
Membership of RINA is open to those who are professionally qualified in naval architecture or marine technology, or who are involved or interested in the maritime industry. Membership provides an internationally recognised professional qualification which demonstrates the achievement and commitment to the highest standards of professional competence and integrity. RINA members enjoy a wide range of benefits and services, including advice on education, training and professional development. RINA also publishes a range of technical journals, and organises an extensive programme of international conferences and training courses covering naval architecture and maritime technology.
The Institution is an NGO member of the International Maritime Organization, a member of the International Standards Organisation and a member of the Confederation of European Maritime Technical Societies, where is contributes its collective expertise.