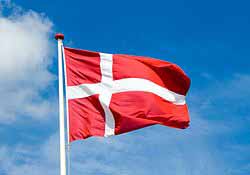 While the political debate on reduction of emissions is going on, the necessary improvements in operation and technology are yet to be seen in a large scale. Only cost reductions can fuel choices of greener technologies. That's the experience from Denmark, where greener winds are blowing in the shipping industry. A maritime delegation from Denmark is visiting Greece and Cyprus April 16th-19th to bring operational issues to the table.
Policies and legislation take up a lot of the debate in the shipping community globally. And the decisions made at political level have a huge long term effect on the shipping business. But the operation of vessels is a here and now reality that are the basis for the daily work both ashore and at sea. Now and onwards the chosen technologies are main elements of fleet competitiveness.
"We are all following the debates and regulatory changes on air emissions and ballast water handling as well as recycling possibilities and requirements of everything from the exhaust heat to scrap metal", says Mark Lerche, Danish Marine Group, and continues "… The challenge is to match this with our running vessel operation and on the same time stay competitive within a pressed business and economy".
Cost Reductions Are Paramount
In today's business environment reduction of emissions translate to reduction in costs as well. With a global shipping market under pressure investments in greener and more efficient technologies have to be good business cases. And preferably in the not too long run for most budgets. More and more operators and owners have shortened their time span considerably when it comes to ROI periods. Mark Lerche: "Therefore the need for actual solutions to increased efficiency in operation of today's as well as tomorrow's fleet is paramount. The right technology and service are a huge part of what make the increased operational efficiency obtainable".
The Wind of Change Blows in Denmark
Many years of experience within green technology – especially within wind energy both on and offshore – has made Denmark a leading nation when it comes to environmental solutions and development within energy efficiency. Something the Danish Maritime Cluster picked up early in the fleet modernization. Through initiatives such as "Green Ship of the Future", R&D co-operations between suppliers, universities, authorities and shipowners on an early stage, have brought down the time-to-market period on new designs, systems and equipment.
Operational focus in Piraeus and Limassol
A maritime delegation from Denmark is visiting Greece and Cyprus 16th-19th April to meet the technical management of Greek and Cyprus shipping companies and find out what requirements they have to operate their fleets competitively under the market conditions and legislations now and in the future. The Embassies of Denmark in Greece and Cyprus and Danish Marine Group invite the main actors to a technically focused event titled "Operational Efficiency by Technology".
Mark Lerche explains: "The driving force behind this invitation is the wish to bring practical solutions to the table. When we talk to shipowners in Greece and globally, they want to discuss solutions and practicalities – both for retrofitting options as well as new-buildings. And I'm glad we can focus on the business side of the industry, and I look forward to be part of a meeting between some of the leading maritime nations globally". The event is taking place on 17th April at Yacht Club Greece, Piraeus and on 18th April at Carob Mill, Limassol.
Operational Efficiency by Technology
How to operate your fleet competitively now and onwards
The Danish delegation is representing perspectives on efficiency within areas of ship design, stop leak additives for lubrication, ballast water treatment systems, disaster management and repair, pumps, coatings, HVAC, navigation, performance and control systems and main engines.
The seminar will be followed by a workshop and dialogue meetings with the delegation companies together with a reception and mini exhibition. The event is ended with a network dinner.
Programme: 17th April, Piraeus
17:30   Registration, networking and refreshments
18:00   Welcome by the Danish Ambassador Mrs Mette Knudsen       
18:05   Opening speech:
Secretary General for Safety of Navigation Mr Athanassios Christopoulos,
Ministry of Shipping, Maritime Affairs and the Aegean
18:15   Presentation:
Mr George Gratsos, President of the Hellenic Chamber of Shipping
18:30   From fouling release to no fouling – how hydrogels improve fuel efficiency
Senior Chemist and Research Engineer Mr Stefan Moeller Olsen, Hempel A/S
18:50   Green ship of the Future (GSF) – Proving results
M.Sc.(Naval Architecture), Ph.D. Mr Christian Schack, General Secretary for GSF and Head of Department, Hydro and Aerodynamics, FORCE Technology
19:10   Improving the fuel efficiency of ships through design and operational measures
Director of Energy Efficiency Dr. Jan O. de Kat, ABS
19:30   Retrofit on existing MAN B&W two stroke engines
Regional Sales Manager Mr Jan Jensen, MAN Diesel & Turbo Prime Serv
19:45   Latest development on new MAN B&W two stroke engines
Promotional Manager Mr Michael Jeppesen, MAN Diesel & Turbo
20:00 Closing Remarks
Sector Manager Mr Mark Lerche, Danish Marine Group
Cocktails, networking, one-one meetings, speed exhibition and dinner.