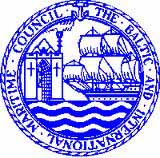 BIMCO today publishes its Reflections 2013, a concise, condensed and thought-provoking analysis of the challenges facing the shipping industry today and during the coming year. Shipping is a key facilitator of world trade and the performance of this essential sector is completely interdependent with those of the global economy. While there is some optimism that the worst of the global downturn  is now behind us, a perceptive economic analysis outlines the challenges facing the main shipping sectors on account of the excessive supply of ships. It emphasises the need for a worldwide industry to be regulated globally, calls for pragmatic and practical environmental policies, underlines the need to value, treat fairly and educate the human resources , upon which the industry depends and  for the maintenance of strong defences against piracy and lawlessness.
Turning point foreseen
Against the background of a world economy struggling out of the financial crisis, positive global growth of both GDP and world trade at 3.6% and 4.5% respectively encourages BIMCO to suggest that 2013 will be the turning point in macroeconomic terms. But while such a scenario might normally offer comfort to ship operators, all the main shipping sectors continue to labour under a substantial overhang of tonnage of ships ordered in more optimistic times. Despite slow steaming, layups and the recycling of redundant vessels, it is suggested that any balance between supply and demand will not be swiftly achieved. And while highly efficient "ECO-ships" might appear attractive, they too add to the totality of a remarkably young world fleet. Challenging times, BIMCO forecasts, will continue to face the industry.
Why global regulation matters
Free market access, along with a regulatory "level playing field" for all participants has been a rallying call for BIMCO for more than a century, with plenty of evidence that such an approach works best. With effective international regulatory bodies available, there is every reason to reject any moves toward regionalism or local protectionism and under the banner "Keep Regulation Global", BIMCO provides in these Reflections 2013 compelling evidence why such policies need international support and why international regulation that is ratified and works in practice remains essential. Worrying tendencies toward regional and local regulations, along with a revival of local voices calling for trade protectionism as a result of hard times need to be energetically countered.
Towards greener shipping
With a closer focus of the environmental footprint of shipping, the shipping industry is working hard to improve and demonstrate its sustainability in environmental terms. Technical advances and fuel saving measures, along with operational efficiencies show many encouraging trends, although emission controls, such as limits to SO2 emissions, show that regulatory changes are neither easy nor cheap to implement and may produce many unanticipated consequences.  Nevertheless, the focus on energy efficiency shows that an environmental agenda need not be viewed in isolation. Reflections 2013 does however illustrate that the complexities of implementing the IMO Ballast Water Convention to its designed timescale at the same time as developing adequate treatment systems may have been overlooked or not adequately addressed.
The essential human element
With 1.3million seafarers servicing the material needs of the entire world population of 7billion people, BIMCO emphasises once again our dependence upon a highly professional workforce which deserves rather more recognition than 21st century society often provides. BIMCO, which has catalogued the unfair treatment of seafarers by certain legal regimes, once again points to the ways in which seafarers are unjustly criminalised after accidents and more regularly treated with disrespect by shoreside bureaucracy. The entry into force of the ILO Maritime Labour Convention in August 2013, will, it is hoped, be a further contributor to better and fairer treatment of this essential workforce. Reflections 2013 also emphasises the value of continuous education for marine industry personnel, with BIMCO enlarging its role with an expanded education programme.
Thinking beyond piracy
The fight against piracy needs much more than Best Management Practice or armed protection. A combination of political, economic, legal and diplomatic efforts, possibly supported by military action will, suggests BIMCO, be needed if the problem is to be eradicated. As a catalyst of information and advice on piracy, BIMCO continues to challenge governments to fulfil their obligations to protect shipping and to interdict and prosecute these lawless people who are making seafarers' lives a misery. Let us also remember around 150 seafarers still held in terrible conditions by Somali pirates, while pursuing the ultimate objective of keeping the seas safe and secure.
Practice and pragmatism – and some optimism
In his accompanying message to Reflections 2013, BIMCO President Mr Yudhishthir Khatau speaks of his confidence that the "worst is behind us" and that there is room for optimism and that the industry outlook remains positive for the coming year, despite the challenge of oversupply of tonnage.  Meanwhile, he emphasises that BIMCO's practical and pragmatic approach in influencing regulators, legislators and politicians really works and that free trade and fairness remain the most important ingredients to enable shipping to fulfil its irreplaceable role as the consistent and predictable servant of world trade and globalisation.